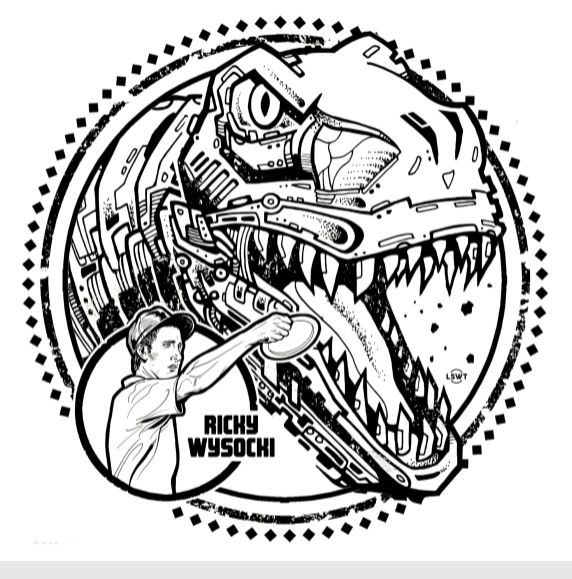 Raptor HOT Stamp
DISCS ARE ON IN. Don't miss your chance to order one of our latest stamps! We worked with famed artist Les White on this release to capture iconic Raptor Rick in only the way Les can do it! This is a pre-order meaning we will ship the discs to you as soon as we get them. The discs are already being ordered from Latitude, so they should be in soon!
Discs available as follows:
Felon- Lucid
Harp- BT Medium
Anchor-Opto
Ballista Pro- Opto   
Art was done by Les White
Colors of disc and hot stamp will vary.